Competing In Tough Times With Business Thank You notes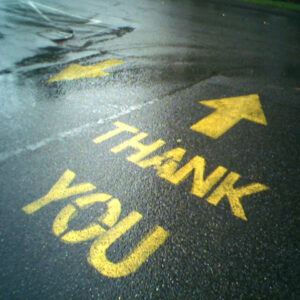 In today's challenging economic climate, it is more and more important than ever that we cultivate relationships with our prospects, customers, and resources. People do business with people they know, like, and trust AND who by their actions show that they are there to help. One easy and cost-effective way to do this is to make sending business thank-you notes a part of your daily plan of action.
Every day we are bombarded with bad economic news, making it easy to bury your head in the sand. This is a big mistake. When times are tough it's more important to stay in touch with your customer and prospects, without bombarding them with marketing messages. This is the time to stand above the crowd by using the power of recognition, appreciation, and gratitude. Here are a few suggestions on how: Do something every day to make your customers, prospects, and resources feel good.
Send real thank-you notes to current customers.

Send a nice to meet you card to every new contact.

Treat every customer as if they are your only customer.

Check in with your contacts and ask how they and their business are doing. Ask how you can help

Reach out sincerely expressing your gratitude to those people in your

sphere of influence

.

Be human. People don't want to do business with your product; they want to do business with you.
In summary, reach out sincerely by taking the time to thank your prospects, customers, others in your sphere of influence for the value they bring to your personal and business life. Most of us know how important it is to recognize and appreciate the people that we come into contact with, but very few of us actually take the time to do it.
Have a great year
What have you done, today, to enhance customer relationships? Watch the following movie to discover how you can use thank-you notes, cards, and gifts to harness the power of recognition and appreciation to take your business and personal life to the next level.
Have any ideas about how to make others feel special? Please add your thoughts and suggestions in the comment box.